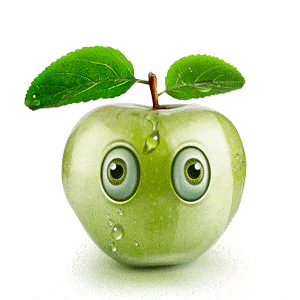 It's like a tax audit: nobody wants it, but everybody gets it one day. That's right, we're talking about... (Dramatic music, please!) …
THE FLU!
But you don't need to suffer this flu season: not if you treat your body right, follow some
commonsense defense, and boost your immune system with organic goodies like Ganocafe!
Ganoderma lucidum, the 100% organic "wonder herb" that enriches every single Gano Excel product, may well be a "best defense" against the flu. Research indicates that Ganoderma has both immune-boosting and virus-bashing qualities, two superpowers that are invaluable during flu season!
Of course, avoiding the flu is about more than just taking a supplement or drinking a revitalizing cup of our coffee. Here are some good general tips for avoiding aches, pains, upset bellies, and high fevers this flu season:
BE CLEAN! The Center for Disease Control recommends "good health habits" as the #1 way to prevent the flu this season. Avoiding close contact with the sick, covering your mouth and nose when you or others sneeze, regularly washing your hands, and not touching your eyes, nose, or mouth can all help keep you flu-free this season.
STAY ACTIVE! What can exercise do for your wellness? According to Dr. Jeff Woods of the University of Illinois , as little as 20 minutes of cardiovascular exercise a day can significantly reduce your risk of getting the flu. (And as you know, Gano Excel is the 'fitness fanatics's best friend', so you shouldn't have too much trouble getting active if you're one of our Customers our Affiliates!)
BOOST YOUR IMMUNE SYSTEM WITH ORGANIC FOODS! Blogger Rachel M. Wolfe recommends immune-boosting organic foods – including Ganoderm lucidum , the power-herb that enriches every single Gano Excel product – as a great way to boost your immune system and thus help prevent an instance of the flu. Eat an apple, pop a Gano Excel supplement, or sip a cup of delicious Ganocafe or Gano SOD Tea regularly, and flu season won't seem quite so scary anymore!
Our bodies are amazingly complex machines, and their "defense system" – the immune system – is the most important thing in keeping that machine operating at 100% efficiency. Take positive steps to boost your immune system this flu season! By replacing your current coffee, tea, toothpaste, or soap with Gano Excel's Ganoderma-enriched products, you'll be making a "no hassle" decision that could mean the difference between "walking in a winter wonderland" and laying on your back on the couch for a week. Boosting your immune system has never been easier than with Gano Excel!
How do you "fight back" against the flu? Any 'family secrets' or super-special Gano Excel recipes you'd like to share to make this flu season a little more bearable? Tell us about it in the comments!